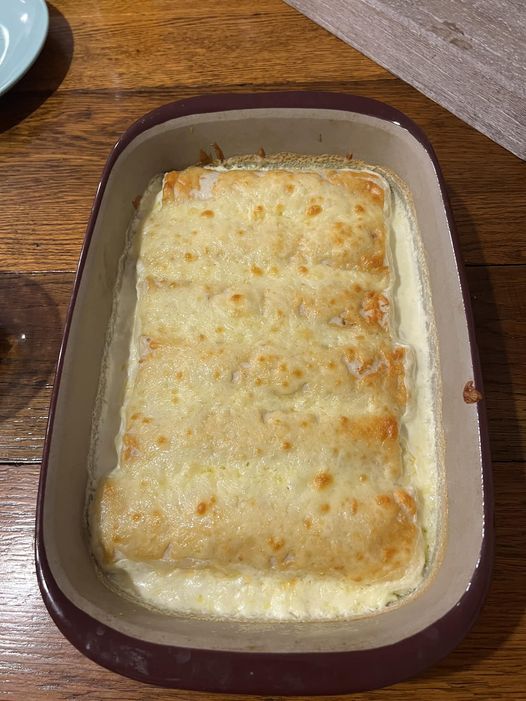 ingredients :
Tortillas (flour or corn will work)
Shredded chicken (I used a rotisserie chicken)
1 block of cream cheese
1 can of green chiles
1/2 block of Monterey jack cheese – shredded
1 small carton of Heavy whipping cream
instruction :
Melt cream cheese a little bit and mix in green chiles and chicken to make the enchilada filling.
Place a scoop of the filling in each tortilla and roll up.
Place in a baking dish. Cover the enchiladas with heavy whipping cream.
Top with shredded cheese and bake at 350 degrees for 30 mins.
Looks delicious and tastes even better!