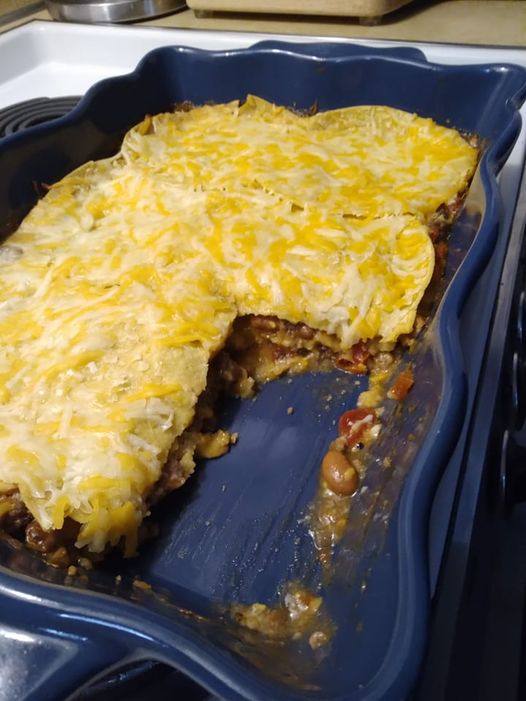 Taco casserole-
1 pound cooked Burger.
2 Tablespoons taco seasonings.
1 can Ranch Beans.
1 can Cream of Mushroom Soup.
1 can Rotel.
1 cup shredded cheese of choice.
Mix all in a large bowl. Take half of mixture in a 9×13
Layer Corn Tortillas. (6)
Add other half of mixture. Sprinkle cheese.
Add another layer of corn tortillas.
Top with cheese.
Bake 350 for 35 min or until hot all the way through.
Serve with favorite taco toppings.
Found on facebook page
– Charles Parks
Another page I enjoy is
– Kristin's Friends
Easy videos easy meals