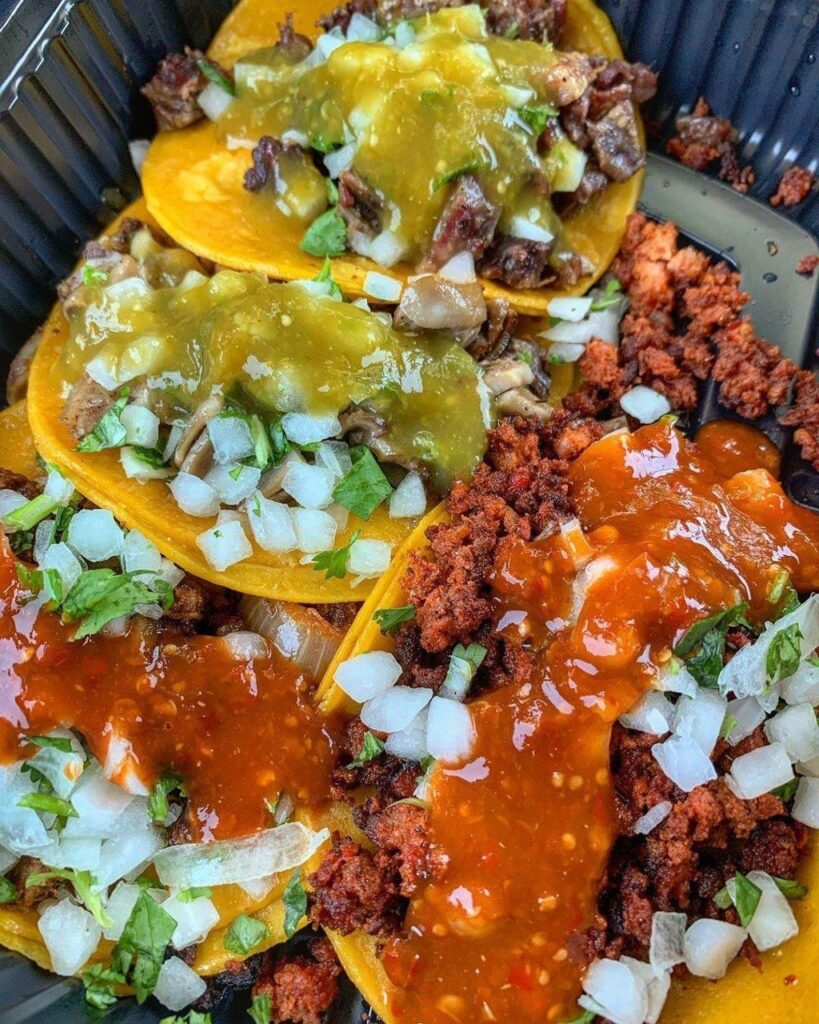 Ingredients:
2 lbs carne asada*
1 tablespoon cumin
1 tablespoon kosher salt
2 teaspoon garlic powder
1 teaspoon cracked pepper
3 tablespoons canola oil
1 serrano pepper sliced
½ roma tomato diced
½ white onion finely diced
6-8 oz. dos equis beer
32 street taco tortillas
½ cup white onion diced, for garnish
½ cup cilantro roughly chopped, for garnish
Instructions:
Mix together the cumin, salt, garlic powder, pepper, and coat the carne asada with it. Slice into strips, then dice. Add it to a large plastic bag or bowl with a cover, and mix the meat with the serrano pepper, tomato, onion, and beer. Allow to marinate for at least 15 minutes, but up to 1 hour.
Heat a large skillet with the canola oil over medium high heat, then pour in the entire marinated mixture and allow to cook, stirring occasionally, until all the liquid has evaporated and the meat is cooked through, around 20 minutes.
Serve in street taco corn tortillas and top with the onion and cilantro.
Enjoy!!