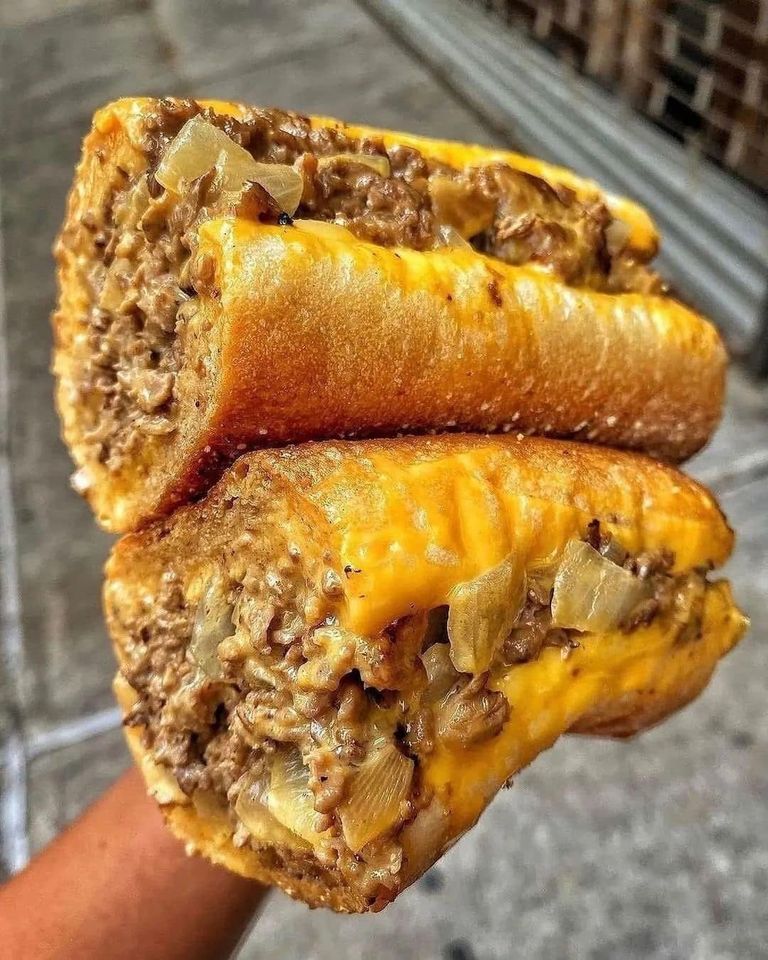 Sloppy joes are a childhood favorite that some of us definitely remember and enjoy and you can still enjoy them.
If you don't like how messy they are with the red sauce in this, we have an alternative. If you're big on the Philly Cheese Steak, then you're in luck, for tin this, we can give you the best way to make not only amazing sloppy joes, but also those with a Philly Cheese Steak texture to make it really taste like your childhood, but with a more savory, amazing twist that you can't get enough of.
Ingredients:

1 lb lean ground beef
1 yellow onion finely diced
1 green pepper chopped
½ teaspoon salt
1 tablespoon cornstarch
1 cup beef broth
¼ cup A.1. Sauce
1 teaspoon steak seasoning
sliced provolone cheese
hamburger buns, sliders, etc.
PLEASE USE THE NEXT PAGE BUTTON  FOR THE INSTRUCTIONS