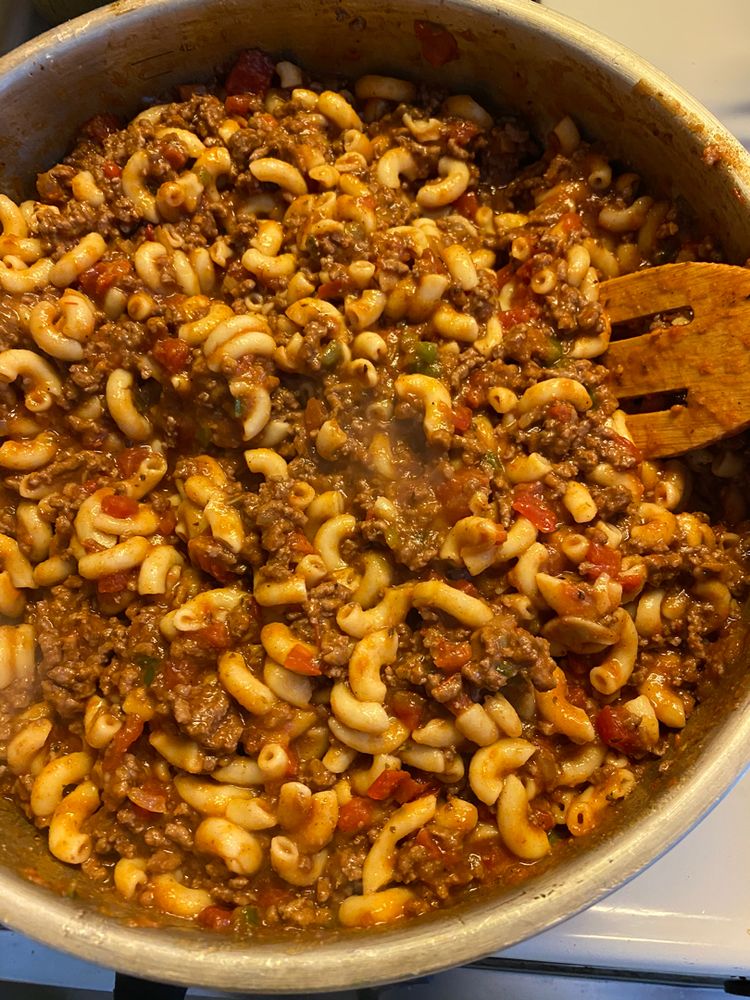 One of my all-time favorite comfort food meals growing up was the beef goulash they served in my school cafeteria alongside a slice of buttered white bread and a carton of milk. Little did I know that it wasn't really goulash, but an Americanized version, invented to stretch a small amount of beef into enough food for a not-so-small family. This is one of those very simple dishes that does not taste simple–perfect for your weeknight dinner rotation.
I was skeptical, but Chef John has never steered me wrong. So glad I tried it as I was pleasantly surprised. It tastes fancier than it sounds, and my family loved it. Next time would use less salt and more cayenne.
We called this slumgullion growing up. Super yummy and 1 pot makes it a winner! The cheese makes it thicker and yummy!
This recipe was fantastic! My kids ate it up. Chef John does not disappoint! My one change is that I drained the tomatoes to keep it from being too soupy. Other than that, you need to make this recipe!
Great recipe whole family loved it. Took quite a bit longer to cook down the liquid when it was just the ground beef and onions.
Ingredients :
2 lbs ground beef
3 tsp minced garlic
3 c water
2 cans tomato sauce 15 oz cans
2 cans diced tomatoes 15 oz cans
3 bay leaves
3 TB soy sauce
1 TB seasoned salt
2 TB Italian seasoning
2 c elbow macaroni uncooked
1 c shredded cheddar cheese
PLEASE USE THE NEXT PAGE BUTTON  FOR THE INSTRUCTIONS