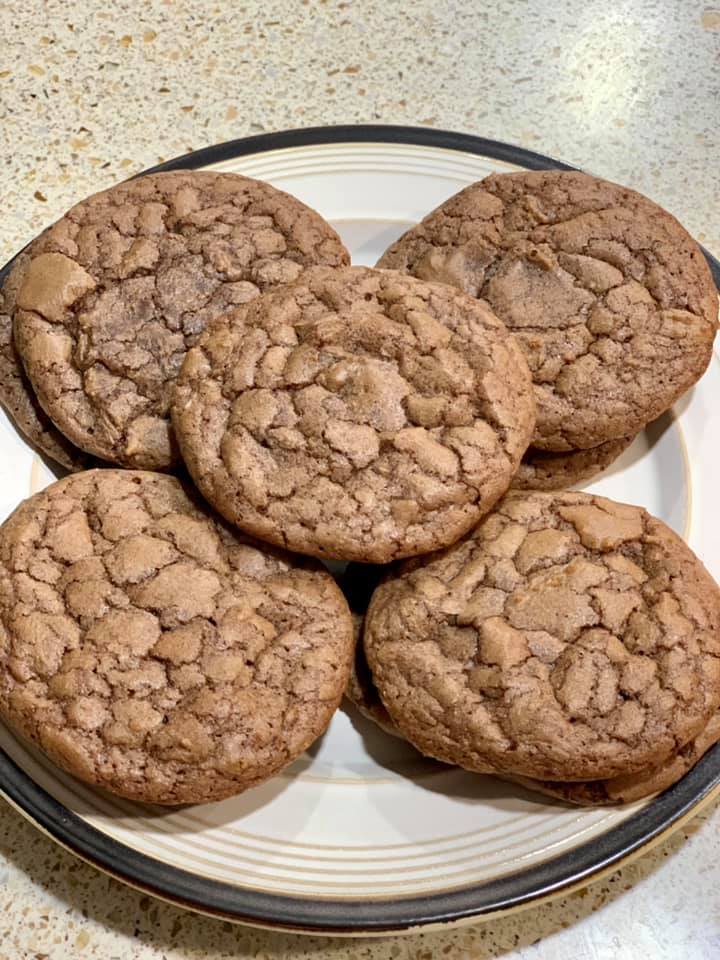 Ingredients :
1 Box Brownie Mix.
2 Eggs.
1/4 Cup Vegetable Oil.
1/8 Cup Purpose Flour.
*You can add nuts.
instructions :
Preheat oven to 350°. Mix ingredients in a bowl. Scoop the mix on the baking sheet. (I used parchment paper.) Cook for about 9 minutes. Let set for 5 minutes before putting on a cooling rack. Just a fun, different way to eat a brownie!