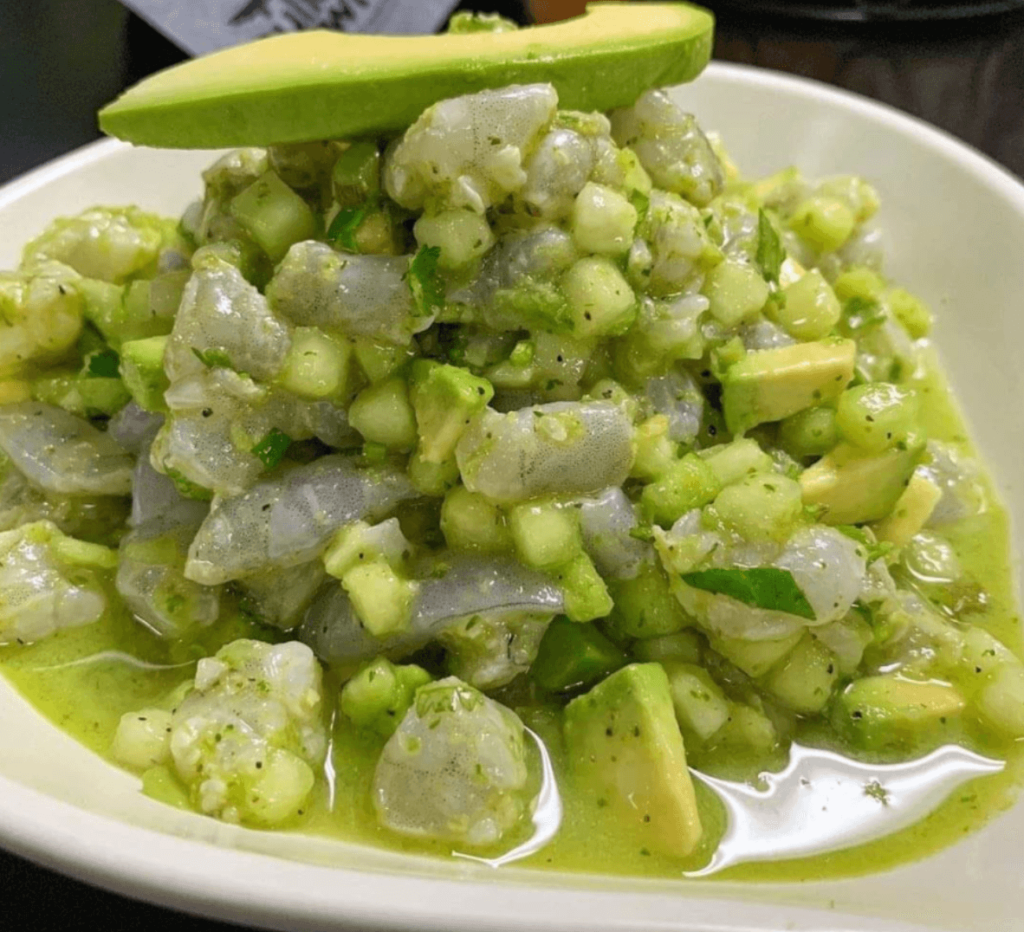 Ingredients:
1/2 pound medium shrimp peeled and cleaned
1 clove of garlic sliced into thirds
1/3 teaspoon kosher salt plus more for later
1 tablespoon whole dried chile piquin
1 teaspoon Mexican oregano
1/2 cup fresh lime juice
1 tablespoon Maggi sauce or soy sauce
Fresh cracked pepper to taste
1/3 cup red onion thinly sliced
1 cup mini cucumbers sliced in half moons
1 roma tomato seeded and finely diced
1 tablespoon cilantro chopped fine
1 small avocado sliced
Corn tortilla tostadas or chips
Directions:
Take six of the clean shrimp and cook for 3 minutes in boiling salted water. Transfer to ice bath as soon as they are cooked.
Butterfly open the remaining uncooked shrimp. Keep chilled until ready to use.
In your molcajete, combine the garlic and 1/3 teaspoon of kosher salt. Grind into a smooth paste.
Add the chile piquin and oregano. Grind until finely crushed.
Mix in the lime juice and maggi (or soy) sauce. using a wooden spoon, stir well to get all the bit off the sides of the molcajete. Add the uncooked shrimp. Stir well and let sit for 10 minutes.
After 10 minutes, mix in the onion, cucumber, tomato, cilantro and reserved cooked shrimp. Season to taste with salt and pepper. Serve with sliced avocado and tostadas or chips.
Enjoy !!