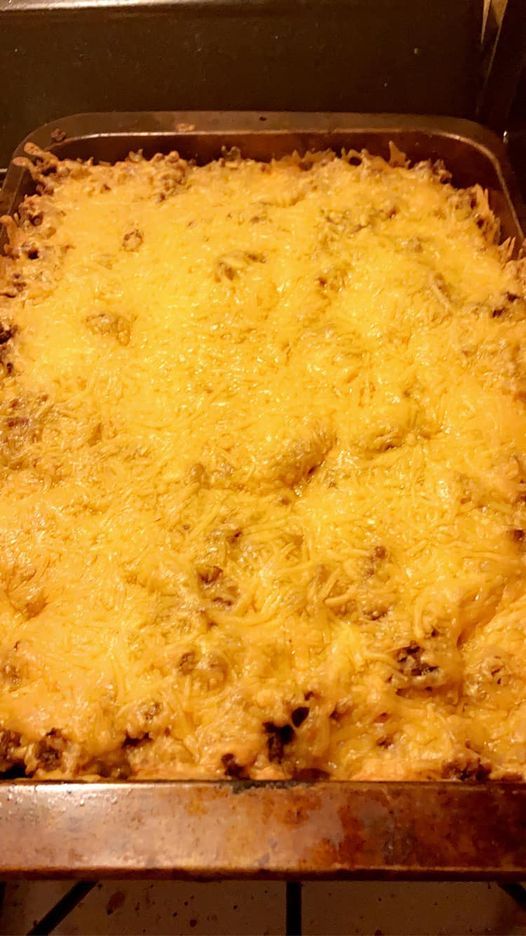 Cheeseburger casserole!!
Recipe: potatoes sliced I used 4 large
Ground beef
Cream of mushroom I used 2 cans
and 1 1/2 bag of shredded cheddar cheese!
Slice potatoes and lay in sprayed pan
Fry ground beef and mix with cans of cream of mushroom
Lay beef on top of potatoes
Put shredded cheese over top of it all
Bake in oven at 350 degrees for 1 hour check to make sure potatoes are cooked thoroughly.