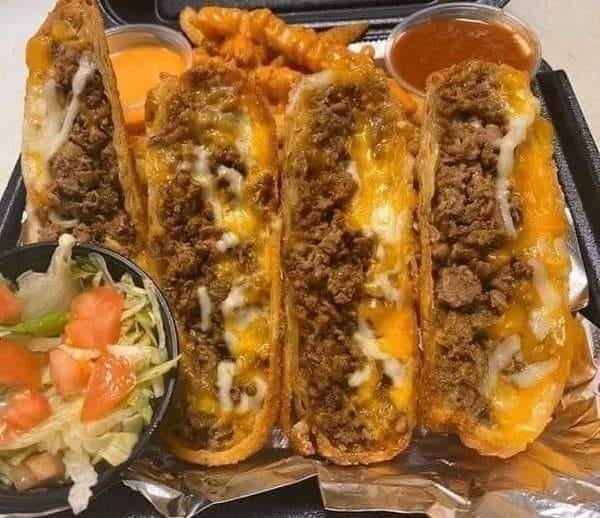 If you're someone who loves the taste of cheesesteak, you're not alone. This is a wonderful dish that combines the fun of a cheese steak and a taco, making it easier to eat, and much less messy.
Plus, this comes with a buffalo fry that's perfect that you will get to enjoy. These are all in waffle fry shapes too, which makes it a fun dish.
Thibaut of buffalo fries is that they're super easy to eat, and they have that spice. While you don't have to make them super spicy, some people love them for that reason. If you want to really kick the flavor into high gear, you can use buffalo sauce to make these nice and hot.
This is the perfect dish to have after a big game, or maybe if you're interested in creating a fun summer dinner. The possibilities with this are endless, and this is something that you will definitely get to enjoy.
INGREDIENTS:
22 oz bag of waffle fries
1/2 lb beef
1 packet of taco seasoning
1/2 yellow onion
2 tbsp oil
3/4 cup shredded cheddar
3/4 cup shredded Monterrey Jack cheese
1 large tomato seed taken out and diced
1 ripe avocado diced
1/2 cup chopped scallion
Optional: soured cream for topping
PLEASE USE THE NEXT PAGE BUTTON  FOR THE INSTRUCTIONS