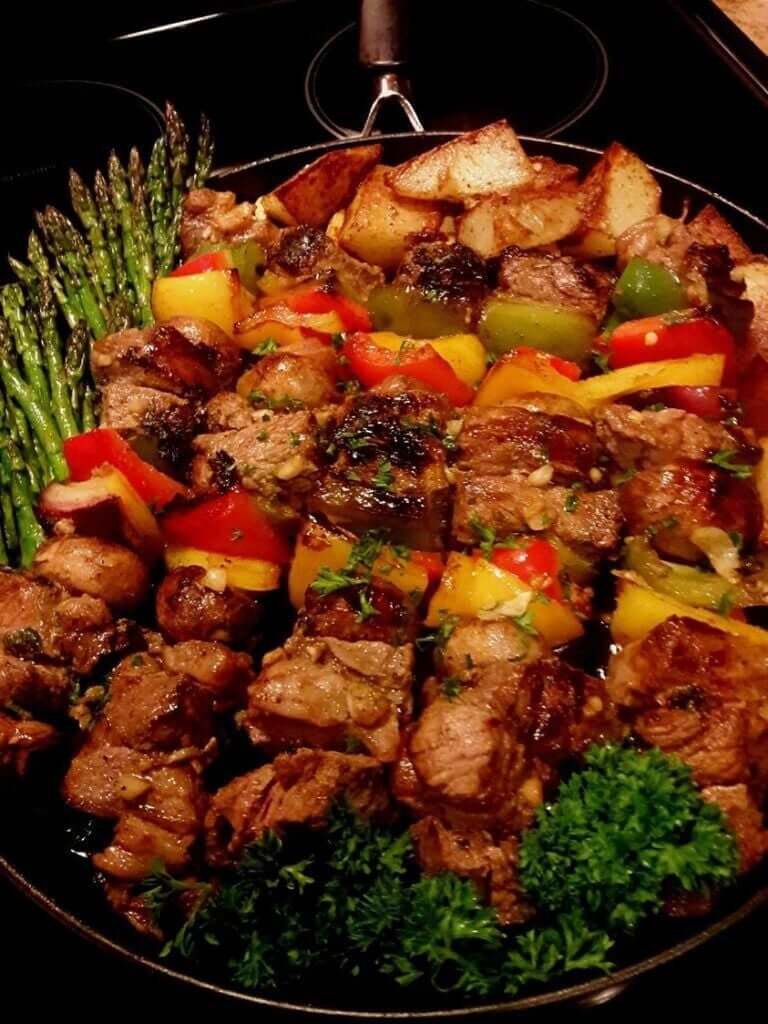 Hawaiian bacon pineapple chicken kebabs smothered in a delicious Hawaiian bbq sauce!
Crispy bacon and saucy, charred chicken with juicy pineapple chunks, peppers (capsicums), red onion and the best garlicky-bbq sauce! Hawaiian Bacon Pineapple Chicken Kebabs are so addictive! The perfect meat on a skewer with the combination of a salty, sweet flavour packed punch.
chicken kebabs, kebobs or skewers
Whatever you call them, there's no arguing that they are simple and quick to make! Throwing them on the grill ensures the chicken gets beautifully charred on the outside while staying juicy on the inside. Normally, Hawaiian chicken calls for tomato sauce. These chicken kebabs replace the tomato sauce with your favourite barbecue sauce for a more amazing flavour.
metal or bamboo skewers
You can use either for this recipe. If using bamboo skewers, remember to soak them in water for a good 30 minutes to prevent the wood from burning on the grill. You can also soak them overnight for better results as well-soaked skewers will last longer on the grill without burning.
Metal skewers, however, do not require any preparation. We normally grease them with a light coating of oil.
INGREDIENTS
SAUCE:
1/2 cup barbecue sauce
1/2 cup soy sauce
1/4 cup pineapple juice
1 tablespoon brown sugar
1 tablespoon rice wine vinegar
1 1/2 tablespoons minced garlic
1 tablespoon olive oil
1 teaspoon sesame oil
PLEASE USE THE NEXT PAGE BUTTON  FOR THE INSTRUCTIONS