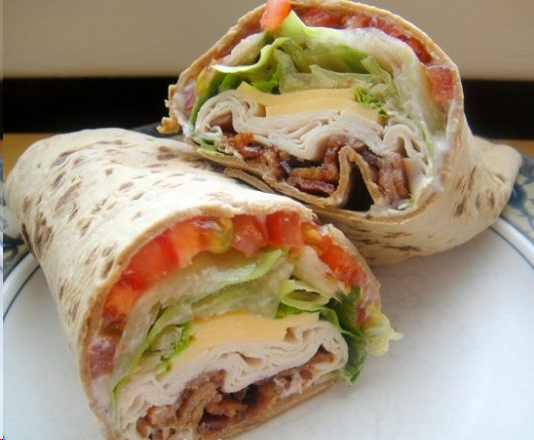 Ingredients:
1 Tortilla Wrap (I used multi-grain, use whatever you prefer)
2 ounces of smoked turkey
1/2 slice sharp American cheese (or cheese of your choice)
2 slices of cooked bacon**
1 tablespoon Ranch dressing
2 tomato slices
Romaine lettuce (you could also use baby spinach)
How to make it :
Spread ranch dressing over the center of the wrap. Add turkey, cheese, bacon, tomato, and romaine.
Fold sides in and then roll up.
Bacon can be cooked in a skillet, oven, or microwave.