12. Use some hairspray to remove lipstick stains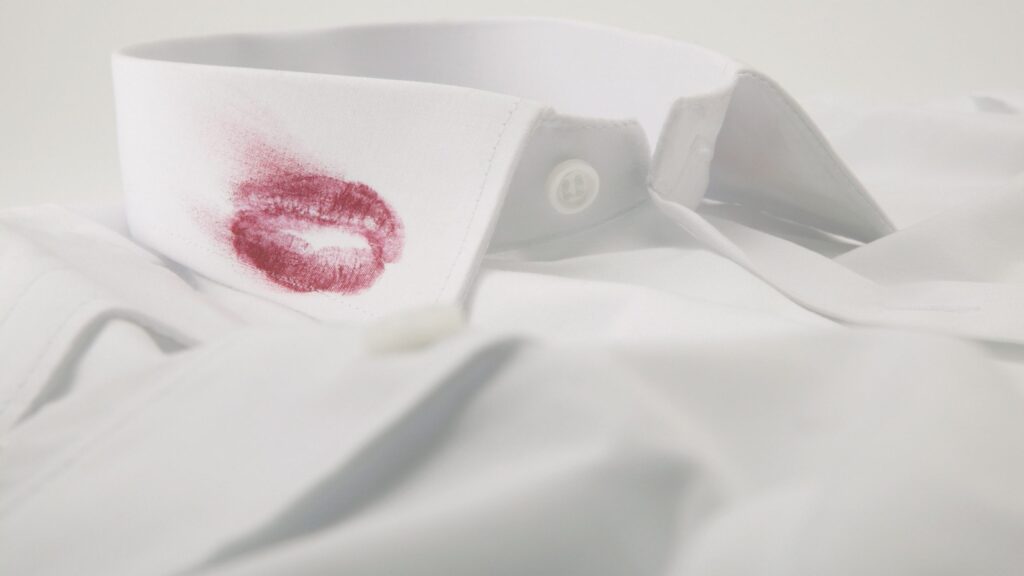 Lipstick stains on your clothes can be very frustrating. We have probably all been there at least once. Either it was your own lipstick or someone hugged you and accidentally got their bright red lipstick in your new white blouse. Don't worry! We got you.
Next time use some hairspray to remove the stain. The chemical compounds work wonders in removing these kinds of stains. The only thing you have to do is spray it on the stain and wait fifteen minutes. After this, you can easily remove it by using a wet warm cloth to wipe it off. Now you can let it dry and repeat it until the stain is completely gone.
PLEASE USE THE NEXT PAGE BUTTON  TO CONTINUE READING