7. Use lemon to clean your cutting board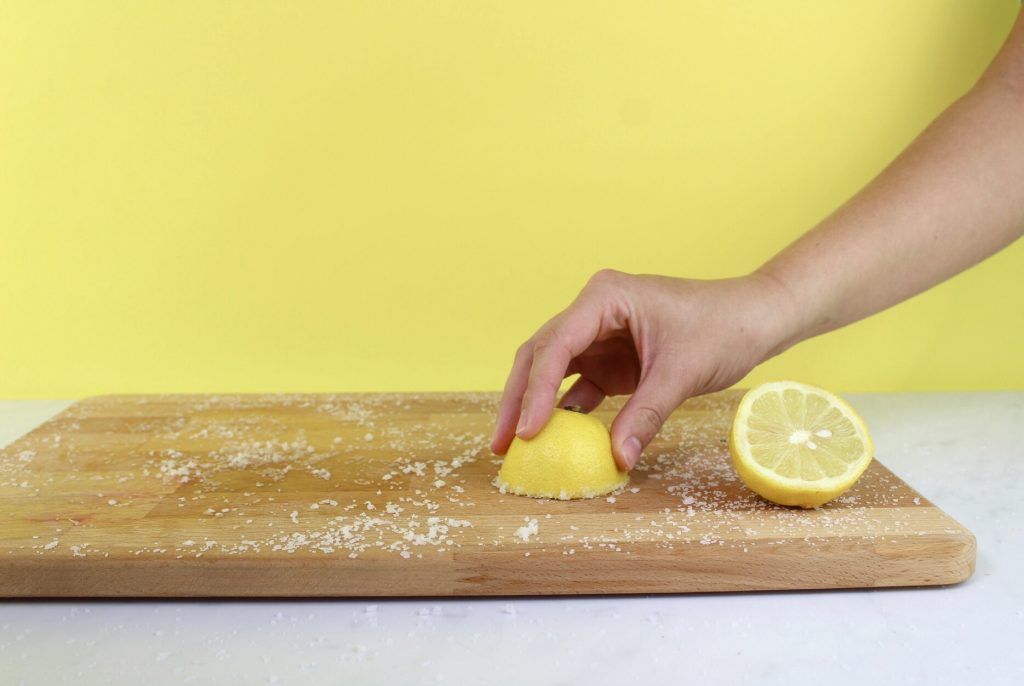 If you use plastic cutting boards, you probably already noticed that they can get quite dirty over time. This does not only look disgusting, but it is also the perfect place for accumulating bacteria. Something you can do to prevent this squeezes a lemon onto your cutting board after you use it. With the remaining lemon, you scrub the board to get it clean. This will kill most of the germs and some dish soap will do the rest.
 WANT TO SEE ANOTHER TRICK THAT WILL GET YOUR TOWELS SOFT AGAIN? CHECK THE NEXT PAGE!