Cats are often referred to as one of the most popular pets in the world and it's not hard to see why. With their charming personalities, playful antics, and gorgeous looks, it's no wonder that so many people are cat owners. There are over 100 different cat breeds in the world, and we've selected 15 of the most beautiful cat breeds that are sure to take your breath away.
1:Siamese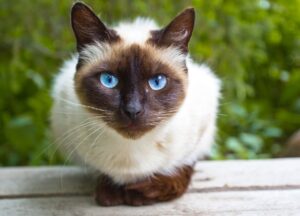 A Siamese cat is a breed of domestic cat that is characterized by its distinctive blue almond-shaped eyes, triangular head shape, and distinctive markings on its face, ears, legs, and tail. Siamese cats are also known for their vocal personalities, often communicating their needs and desires through meowing, chirping, or talking. They are highly intelligent, playful, and affectionate, making them popular pets.
Siamese cats are believed to have originated in the ancient kingdom of Siam (modern-day Thailand) and were brought to Europe by traders in the 19th century. They have since become one of the most well-known and recognizable cat breeds in the world.
PLEASE USE THE NEXT PAGE BUTTON  TO CONTINUE READING