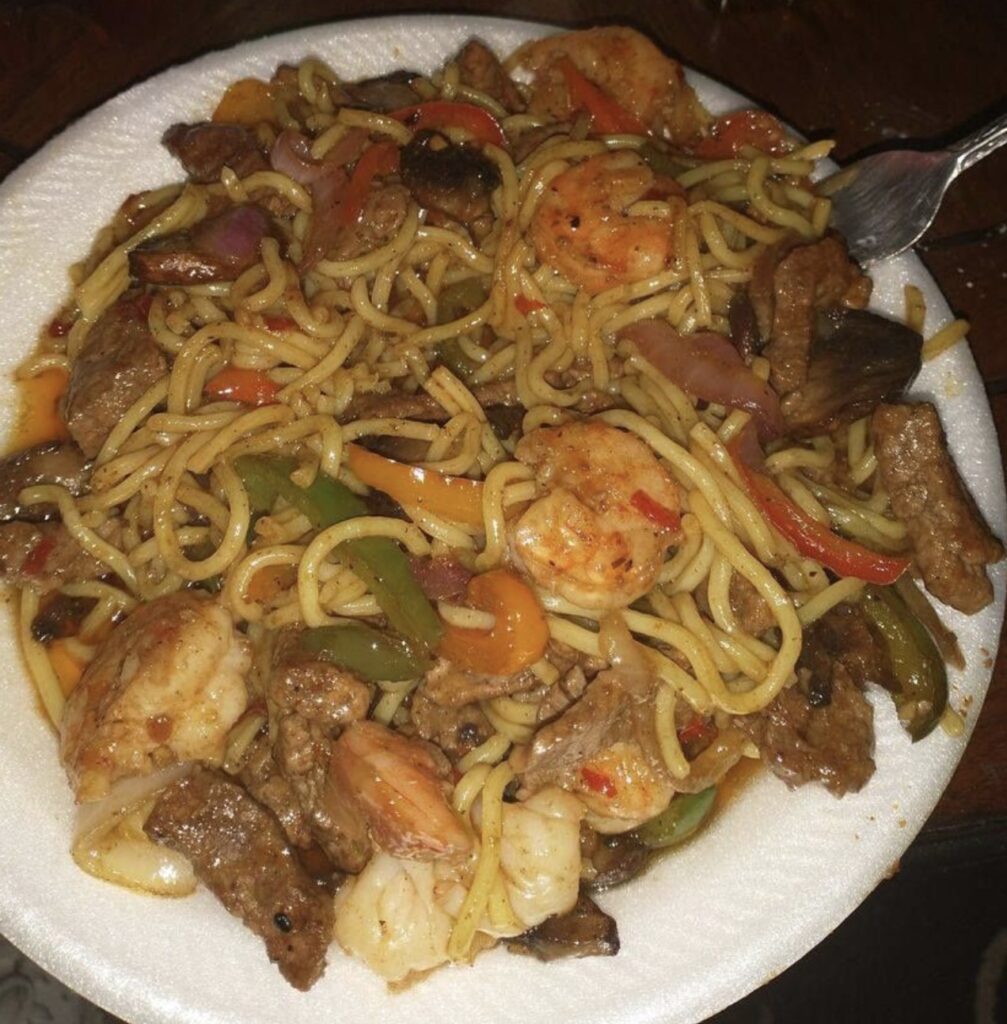 Ingredients:
1 whole sweet yellow onion
1 green pepper
1 yellow pepper and
1 red pepper
4oz boneless ribeye steak
1 pound of fresh uncooked raw shrimp
1bottle of General TSO spicy stir-fry sauce
1 bottle of Teriyaki sauce ( any brand)
2 tsp of crushed red pepper
1/2 cup of sweet red chili sauce (any brand)
Directions :
Mix all the peppers and onions (cut) into a skillet on medium-high with 2tbs of vegetable oil and sesame seed oil and season with salt and pepper for about 7 mins. Once vegetables are sauteed to your liking set them aside. Slice ribeye steak into pieces and peel uncooked shrimp, season beef with a meat tenderizer, and do Badia complete seasoning. Put sliced steak into skillet with butter and cook for 10 mins (or until your liking) once the steak is done put another tbs of butter into the skillet and cook shrimp for 5 mins or until tender ( do not cook shrimp over 5 mins) season with old bay and Badia complete seasoning while cooking. Once vegetables and meat are cooked and done add 1 additional tbs of sesame seed oil and vegetable oil into a skillet or wok along with your meat and veggies and stir in your sauces also add your noodles, sprinkle with 2 tsp of crushed red pepper, also stir in 1/2 cup of sweet red chili sauce simmer for 5 mins and serve. Also, let me see those plates y'all.