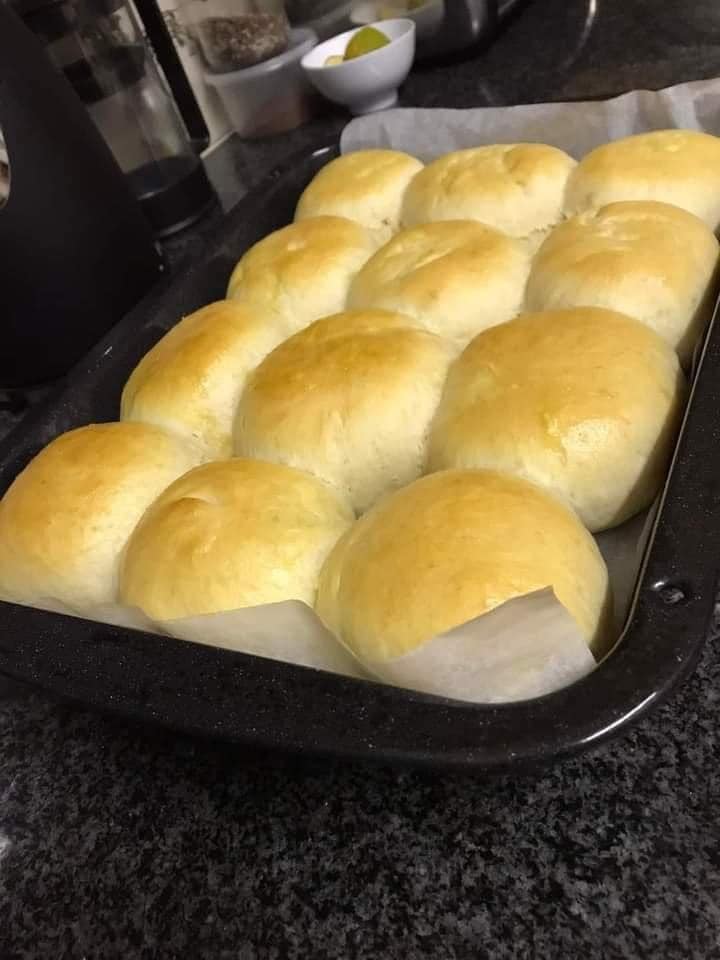 How Big to Make the Rolls?
These rolls are a pretty generous size, if you want more rolls, or if you'd rather they were a bit smaller you could definitely cut them into smaller portions (I might do 5 rows of 4, and shape them into a rectangle instead of a square to cut).
But in my mind, I'm thinking we each just always have two rolls at my house, so instead, I'll just make them bigger. Dinner rolls are usually fairly small so I just decided to make them the size I think their soft, tender goodness deserves.
The first few times you make them it may take a little bit longer than 1 hour, maybe 1 hour 15 minutes but once you get the hang of it they'll be a breeze to make.
Ingredients:
5 cups cake flour
1 teaspoon salt
1 tablespoon sugar
1pkt yeast (10g)
1 cup boiling water
1 cup lukewarm milk
1/2 cup oil
Directions:
Mix the wet ingredients and add to the dry ingredients. Knead the dough for 7-8mins. Leave to rise double in size (about 1 hr).
Knead the dough. Make small balls (12-14) and then line a baking pan with baking paper or grease the pan with margarine/butter. Leave to rise for 15mins.
preheat the oven to 180°C/350°F and bake the rolls for 16-18 mins. Brush the rolls with butter/margarine when still hot.
Enjoy