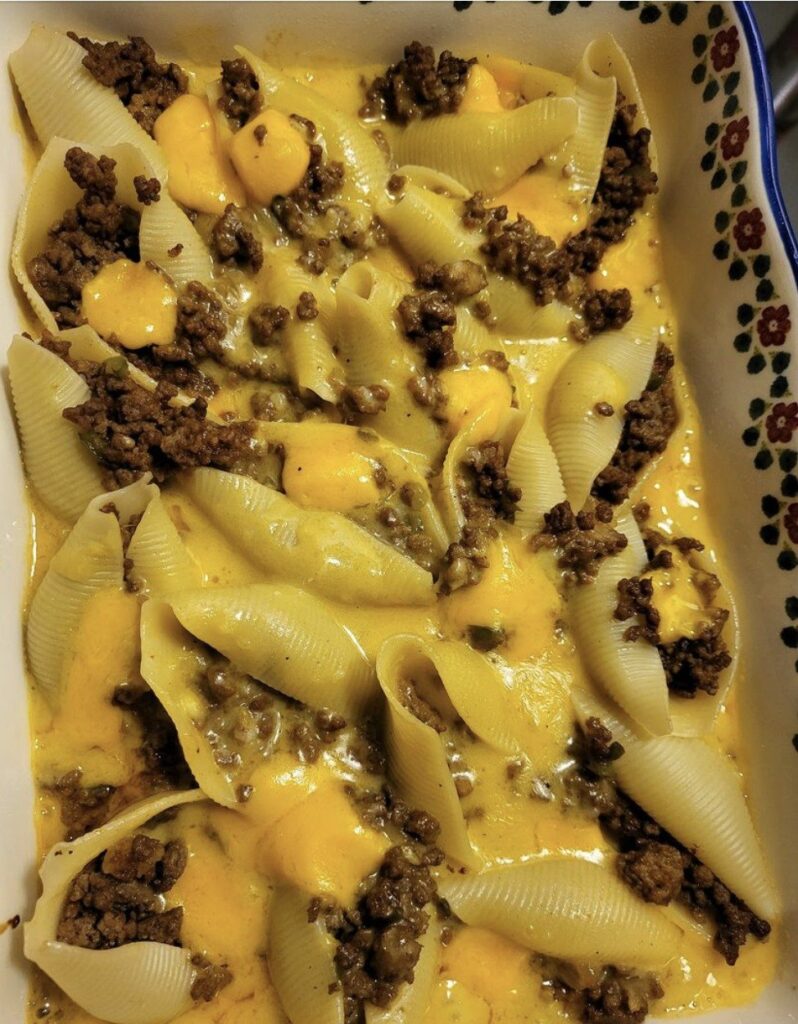 Our famous Philly Cheesesteak Sloppy Joes get a makeover in these Philly Cheesesteak Stuffed Shells, which combine the meat filling with giant pasta shells and a creamy cheese sauce prepared in the same skillet as the meat filling.
Today's Philly Cheesesteak Stuffed Shells are prepared with ground beef, cheddar, bell peppers, and onions, as well as a creamy sauce to drizzle over the shells after they're through cooking.
INGREDIENTS :
Lean ground beef; I used 1 Pound.
2 Tbsp.Of softened butter.
A diced yellow onion; I used a small one.
A diced green bell pepper; use a small one.
2 Tbsp.Of ketchup.
1 Tbsp.Of Worcestershire sauce.
1/2 Tsp.Of Kosher salt.
1/2 Tsp.Of ground black pepper.
Cheddar cheese; I used 8 ounces, and cut it into small cubes.
Cooked Jumbo pasta shells, I used 24.
1 Tbsp.Of cornstarch.
210 milliliters.Of whole milk.
210 milliliters.Of beef broth.
PLEASE USE THE NEXT PAGE BUTTON  FOR THE INSTRUCTIONS