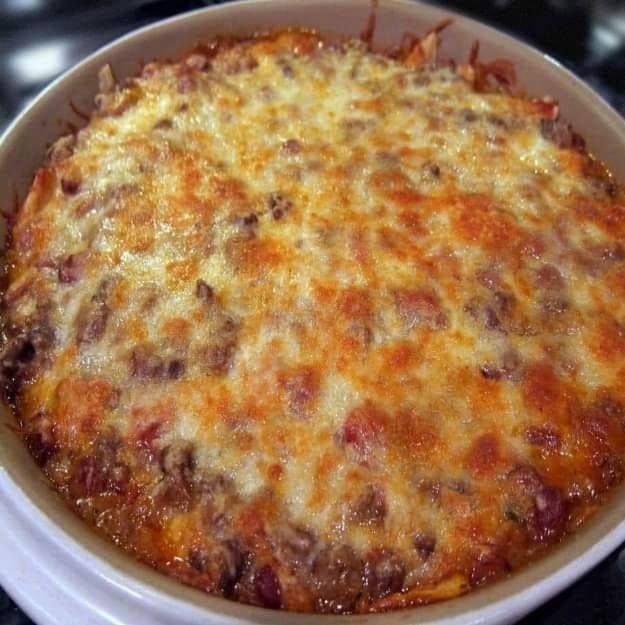 If Mexican food always sounds like a good idea in your house the way it does in ours, then this ultimate Mexican Casserole is a must for your meal plan this week! It combines pantry staples with fresh ingredients for that rich, cheesy Southwest sensation that we never seem to stop craving.
Thanks to the main ingredients that are often on hand at home – brown rice, canned beans and tomatoes, and cheese – this recipe is the pinnacle of easy and healthy comfort food.
This Mexican casserole with rice is a good Mexican dish because it relies on classic Mexican flavors, but with a healthy spin.
Ingredients:
1 lb lean ground beef
1 can Ranch Style beans
1 10 oz bag tortilla chips, crushed
1 can Ro-tel tomatoes
1 small onion, diced
2 C shredded Colby jack cheese, divided
1 package of taco seasoning
1 can cream of chicken soup
⅓ C water
sour cream and salsa for serving
PLEASE USE THE NEXT PAGE BUTTON  FOR THE INSTRUCTIONS