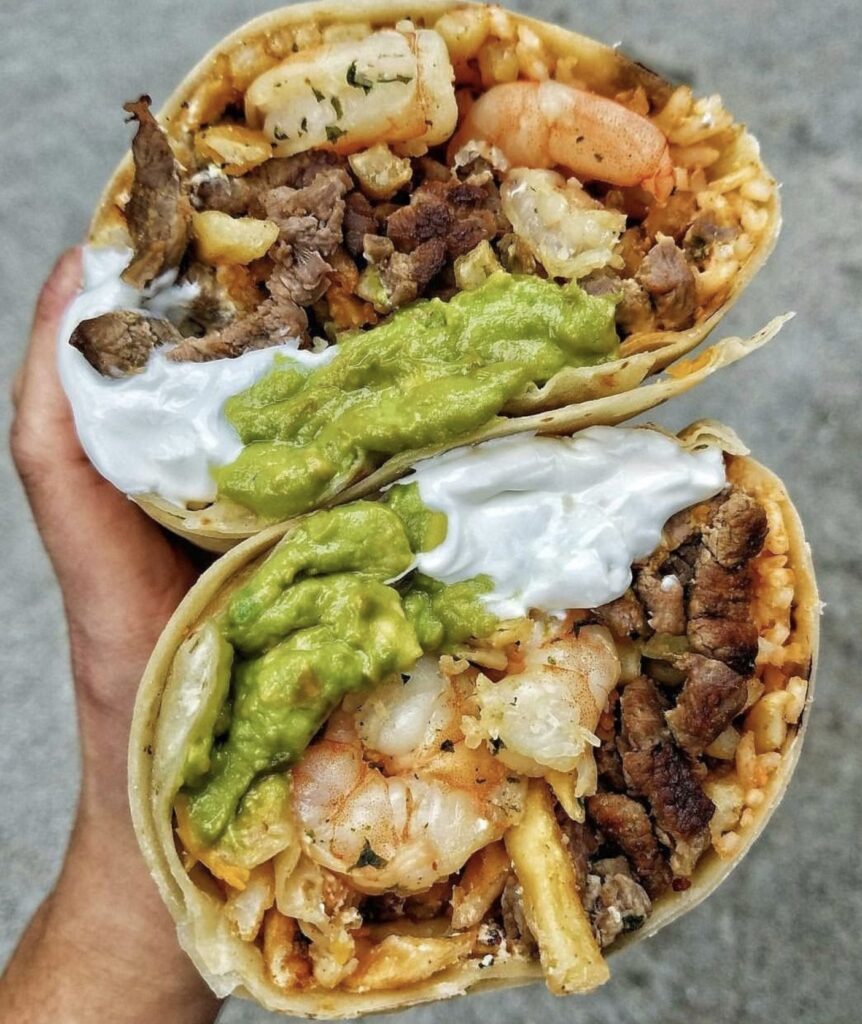 Ingredients:
2 lbs carne picada meat
1 lb raw shrimp deveined and tails off
2 packs of Uncle Ben's Spanish-ready rice
Sour cream
Guacamole
Pico de Gallo
2 packets season
Juice of 4 limes
1 teaspoon adobo
1-6 pack xl burrito-sized flour tortillas
Instructions:
Step 1 :
Heat the skillet on medium heat with a tablespoon of oil. Add in shrimp and steak meat, lime juice, season, and adobo, and cook for about 5 minutes. Remove from heat and set aside.
Step 2 :
Heat rice as directed.
Step 3 :
Assemble those big burritos! And place in a large skillet to get each side golden brown and crispy! Enjoy!