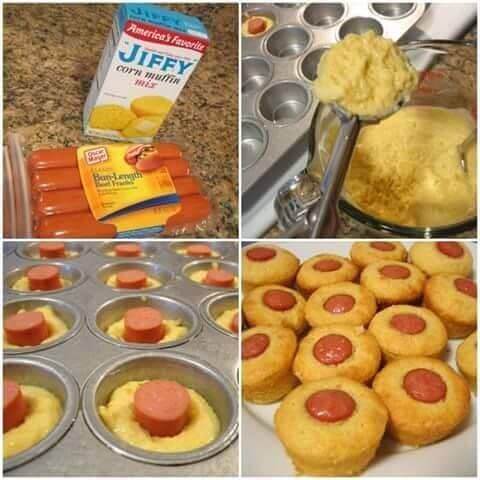 A super tasty treat made from cornmeal and flour. A delicious recipe to serve as an appetizer that your kids will love.
If you've got kids, then you no doubt want to give them the best always. When it comes to serving them super delicious appetizers, you probably can't do better than mini corn dogs. This recipe is made from smoked sausage, giving it a distinct flavor and taste to wet their appetite. Yes, I know I said it's perfect for kids, but you'll be forgiven for picking out one or two for yourself.
These kid-friendly corn dog bites are far too adorable (and simple!) to pass up on for every movie night. All you have to do is to coat the hot dogs in flour and a basic batter, fry them for a few minutes, then serve with your favorite toppings or dipping sauces. And what is the best part? You won't need skewers because these are so small!
If you want to stock up on freezer treats, the fried corn dogs can be stored in airtight plastic bags once cooled completely and warmed in the microwave or in the oven once it's time for them to be reheated.
PLEASE USE THE NEXT PAGE BUTTON  FOR THE INGREDIENTS AND INSTRUCTIONS