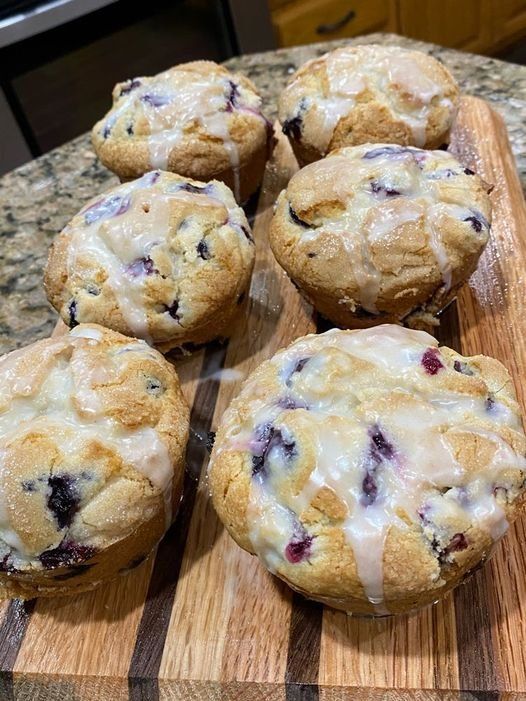 Ingredients :
3 ¼ cups all-purpose flour
4 teaspoons baking powder
1 teaspoon baking soda
½ teaspoon salt
1 ⅓ cups white sugar
1 ¼ cups milk
1 cup sour cream
½ cup melted butter
2 large eggs
1 tablespoon lemon zest
1 ½ cups frozen blueberries
Directions :
Step 1
Preheat the oven to 350 degrees F (175 degrees C). Line 16 muffin cups with paper liners.
Step 2
Sift flour, baking powder, baking soda, and salt together in a bowl.
Step 3
Combine sugar, milk, sour cream, butter, eggs, and lemon zest in a large bowl. Beat with an electric mixer on low speed until blended. Fold in the flour mixture until batter is just moistened. Fold in blueberries; avoid overmixing because batter will turn purple.
Step 4
Fill muffin cups 3/4 full of batter.
Step 5
Bake in the preheated oven until golden brown, 30 to 35 minutes. Let cool for 10 minutes.