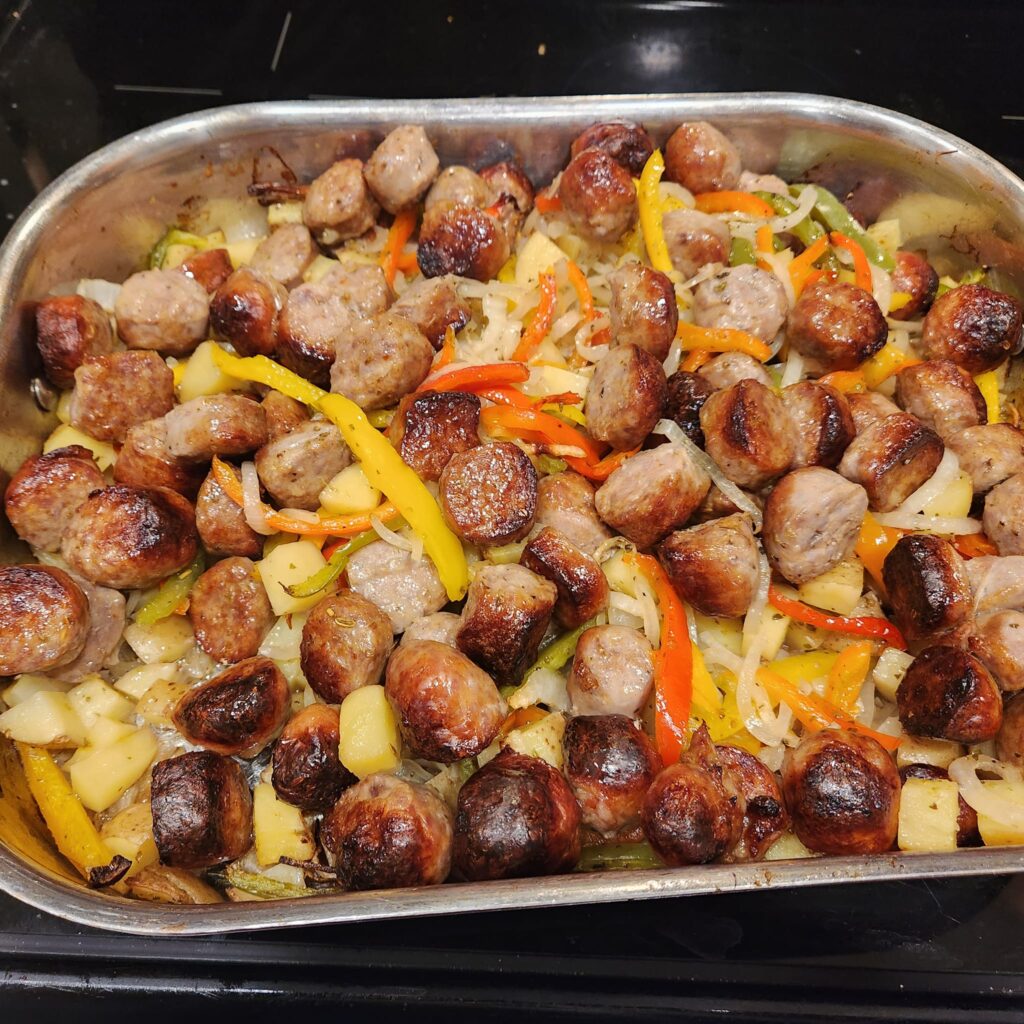 Italian Sausage, Potatoes, Peppers, and Onions Bake
Preparation Time: 15 minutes
Cooking Time: 60-70 minutes
Serves: 8-10
Ingredients:
12 Italian sausage links, cut into bite-size pieces
3 onions, thinly sliced
2 red peppers, thinly sliced
1 yellow pepper, thinly sliced
1 green pepper, thinly sliced
4-5 large potatoes, peeled and diced
Olive oil
Dried oregano, to taste
Italian seasoning, to taste
Salt and pepper, to taste
Instructions:
1. Preheat the Oven:
Preheat your oven to 350°F (175°C).
2. Prepare the Vegetables:
In a large casserole dish, combine the diced potatoes, thinly sliced onions, and sliced peppers.
3. Season the Vegetables:
Drizzle olive oil over the top of the vegetables. Use enough to coat them evenly.
Sprinkle dried oregano, Italian seasoning, salt, and pepper over the vegetables. Start with a moderate amount and adjust to your taste preferences.
Gently toss the vegetables with your hands to ensure they are well coated with the oil and seasonings. You can add more oil and seasonings if needed.
4. Add the Sausage:
Place the cut Italian sausage pieces on top of the seasoned vegetables.
5. Bake:
Bake in the preheated oven for approximately 60-70 minutes, or until the sausage is fully cooked, and the potatoes and vegetables are soft and slightly caramelized.
6. Serve:
Remove from the oven and let it cool slightly. Serve your Italian Sausage, Potatoes, Peppers, and Onions Bake hot and enjoy!