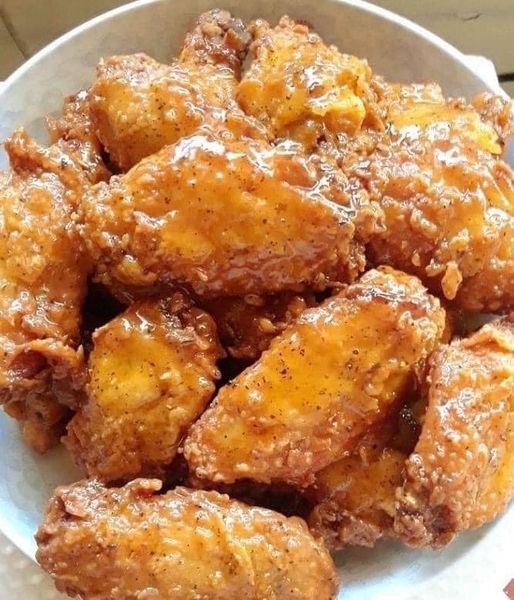 Lemon Pepper Honey chicken wings where the honey is infused with a nice lemon pepper flavor and then drizzled over extra crispy, lightly breaded chicken wings to create the perfect balance of savory sweet!
Ingredients:
3 lbs of wings!
1 tsp adobo!
1tsp black pepper!
1 tsp cayenne pepper!
1/2 tbsp lemon pepper!
1/2 tbsp garlic powder!
1 tsp Italian seasoning!
2 eggs!
3 cups flour!
PLEASE USE THE NEXT PAGE BUTTON  FOR THE INSTRUCTIONS