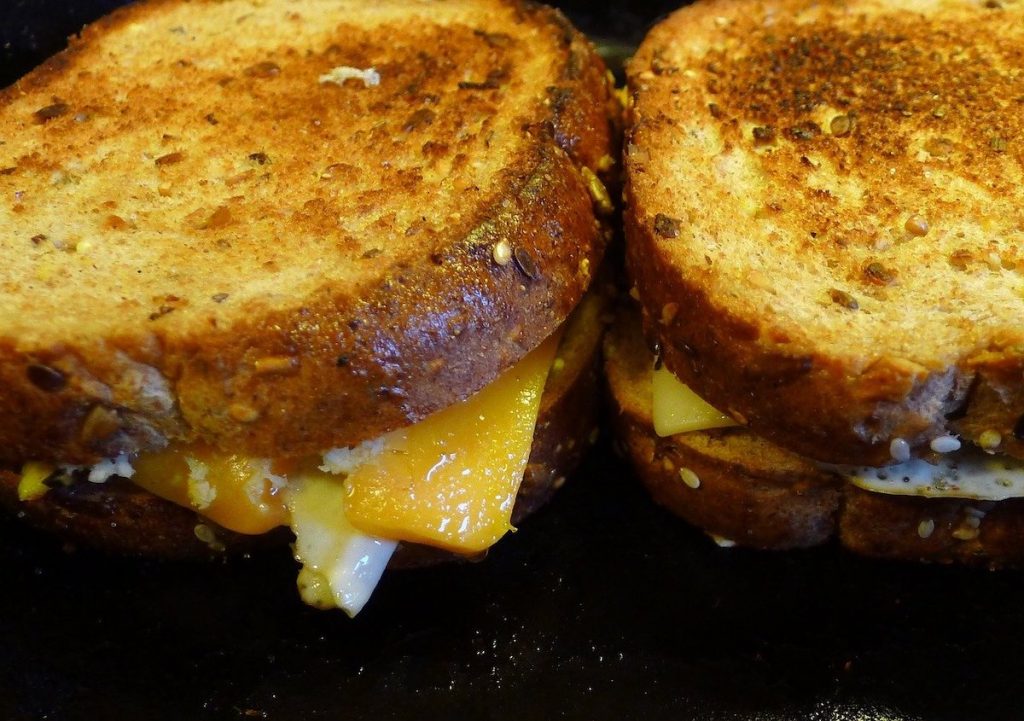 #Ingredients:
350 grams of ground meat
1 onion
1 small jar of crushed tomatoes
8 large slices of industrial bread or bread from your favorite baker. You can also replace this ingredient with a traditional bread cut in thick slices (at least 1 cm)
4 slices of cheddar cheese (or 8 if you really like it!)
salt
chili spices (optional, but ideal if you like spicy and hot dishes)
white cooking wine.
Instructions:
First, finely slice the onion with a multipurpose mandolin or kitchen knife, then sauté it in a large skillet with a little olive oil. You can do this over high heat, stirring regularly so the onions don't burn. When they start to stick to the bottom of the pan, take a bottle of white wine, open it with a corkscrew and deglaze it to recover the juices and give the onions more flavor.
Then add the ground meat to the pan, either by yourself if you have a meat grinder at home, or bought from your butcher. It is necessary that the pan is very hot in order to sear the meat. Let it cook for a few minutes.
Pour the crushed tomatoes into the pan and season with a little salt and possibly some chili spices. If you find the mixture too acidic because of the tomatoes, don't hesitate to add a pinch of powdered sugar to sweeten it up (it's very effective and you don't need to use much).
Line up 4 slices of bread and place a little meat mixture on each slice. Top with a slice or two of cheddar cheese, then close the sandwiches with the remaining 4 slices.
Now for the most important step of all: cooking the crunches. Preferably, use a croque-monsieur maker to get a perfect result (crispy on the outside and soft on the inside). If you don't have one, don't panic: you can cook your croques in an electric mini-oven at 180°C in rotating heat for about 10 minutes.
Also, if you choose to bake them in the oven, you can add a little cheese on top of the croques to make them gratinate.
And there you have it! All that's left to do is enjoy your croques. Do not hesitate to accompany them with a green salad because it is a vegetable that goes very well with.
Enjoy