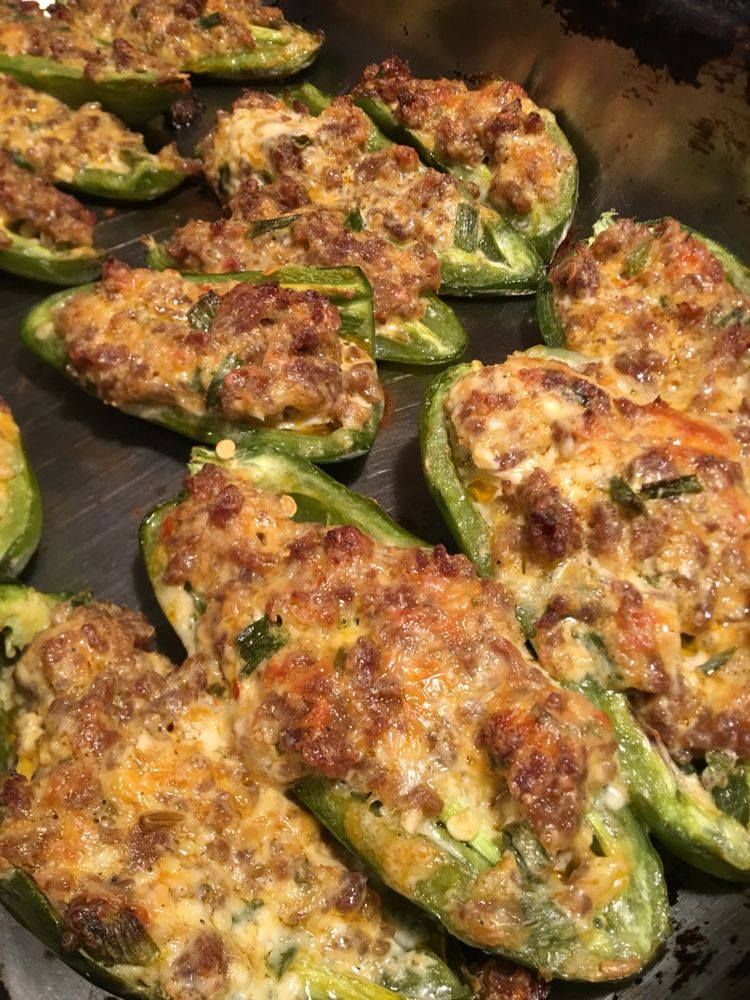 Today we are upping our low-carb Jalapeño Popper game with these incredible Chicken Stuffed Jalapeño Poppers that are inspired by one of my favorite appetizers here in Belize! Cheesy, Spicy, Chicken-ey, Goodness!
Here in San Pedro, Belize there are a TON of restaurants. Lots of traditional Belizean cuisine, taco stands, BBQ joints, Garifuna and Mestizo restaurants, and of course the resorts that cater to tourists.
There are many delicious things to eat here (though the best of them are made with corn, rice, and wheat ? ? ?) and the Chicken Stuffed Jalapeño Popper appetizer is one of my absolute favorites!
The Belize version stuffs a jalapeño pepper with cream cheese like you're used to, but also seasoned shredded chicken which I'd never seen before. This is an idea I can get behind because not only does it taste amazing, but it bulks up your poppers with protein and makes them more filling and satisfying.
2 SmartPoints Per Serving
Ingredients:
4 oz cream cheese, softened
1 c. shredded cheddar cheese
2 tbsp salsa
1 1/2 tsp ground cumin
1/4 tsp salt
1 c. finely shredded cooked chicken
12 medium jalapenos, halved and seeded
1 1/2 tsp paprika or chili powder, optional
PLEASE USE THE NEXT PAGE BUTTON  FOR THE INSTRUCTIONS