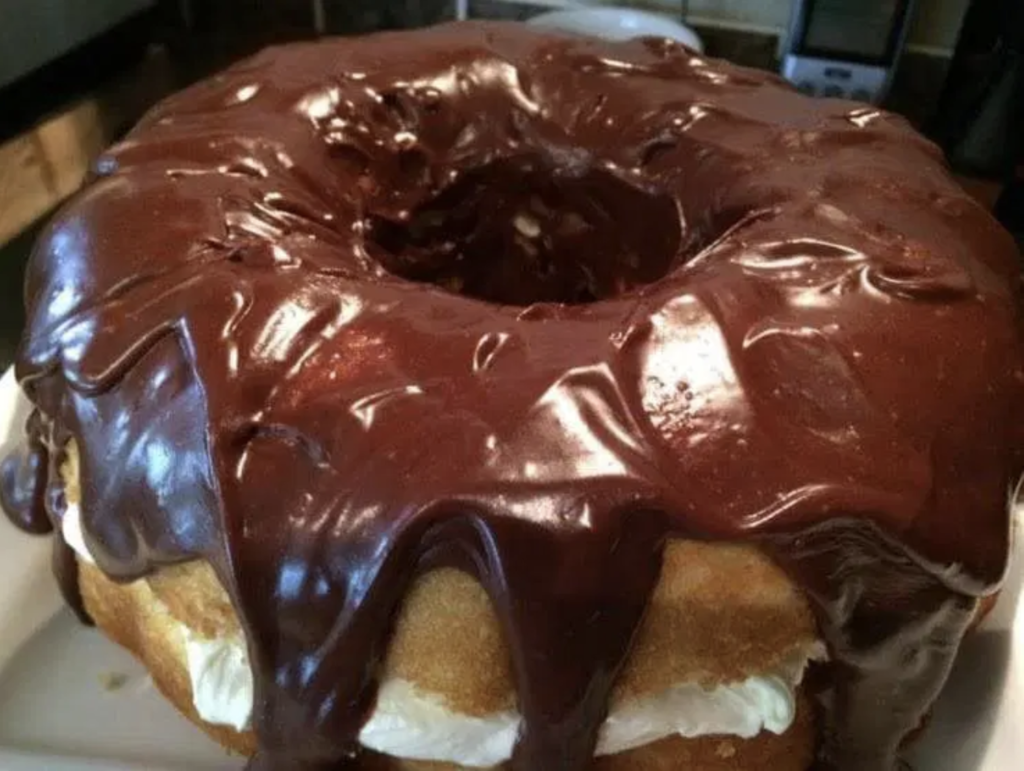 Ingredients:
Cake:
1 yellow cake mix (and ingredients listed on the package)
Filling:
1 cup cold milk
1 (3.4 ounces) pkg. instant vanilla pudding
1½ cups Cool Whip
Chocolate Glaze:
2 (1 ounce) squares of unsweetened baking chocolate
2 tablespoons butter
1 1/2 cup powdered sugar
4 tablespoons milk
Instructions:
-Preheat the oven and prepare the cake mix according to the package directions.
-Spray two 9-inch round pans with cooking spray then lightly flour.
-Bake cake according to package directions; until golden brown and the center passes the toothpick test. Once done, let cakes cool and invert on a wire rack to cool further.
For the Filling:
-Beat 1 cup of milk and pudding mix with a whisk or mixer for 2 minutes. Gently fold in whipped cream. Let stand 5 minutes.
-Place one cake on the serving plate, spread the pudding mixture on top, then top off with the second cake.
For the glaze:
-Microwave chocolate and butter on high for one minute in a small microwave-safe bowl. Stir until chocolate is melted. Add powdered sugar and 4 tablespoons of milk; mix well until smooth.
-Spread over the top of the cake immediately letting drip down the sides. Refrigerate at least one hour before serving.