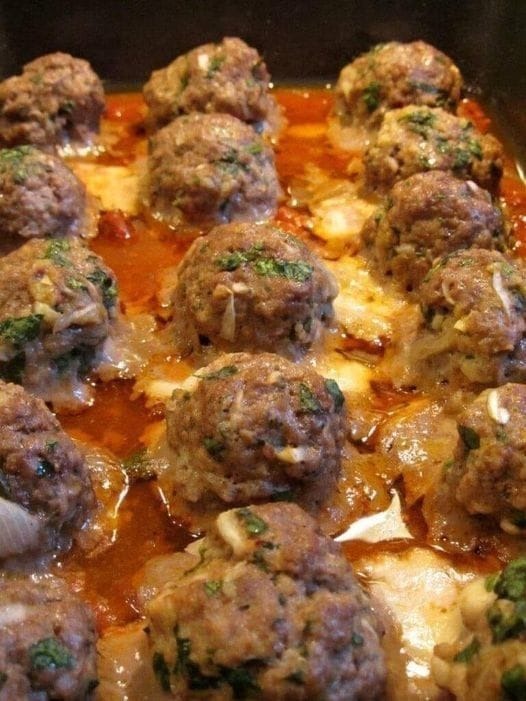 Ingredients:
1 lb ground beef
1/4 cup breadcrumbs
1 egg
1/4 cup grated Parmesan cheese
1 tsp Italian seasoning
Salt and pepper, to taste
1/2 cup diced mozzarella cheese
1/4 cup chopped fresh parsley
1/4 cup marinara sauce
Instructions:
Preheat the oven to 400°F (200°C) and line a baking sheet with foil.
In a large mixing bowl, combine the ground beef, breadcrumbs, egg, Parmesan cheese, Italian seasoning, salt, and pepper. Mix well until everything is evenly distributed.
Take a small amount of the meat mixture and flatten it in your palm. Place a small amount of diced mozzarella cheese in the center and form the meat mixture around it, rolling it into a ball. Repeat this process with the rest of the meat mixture.
Place the meatballs on the prepared baking sheet and bake for 20-25 minutes or until cooked through.
Remove from the oven and top with marinara sauce and chopped parsley.
Serve hot with your favorite pasta or as a appetize